Operator Syndrome
Combining HBOT and Neurofeedback to heal brain injury, treat metabolic dysfunction and improve cognitive function.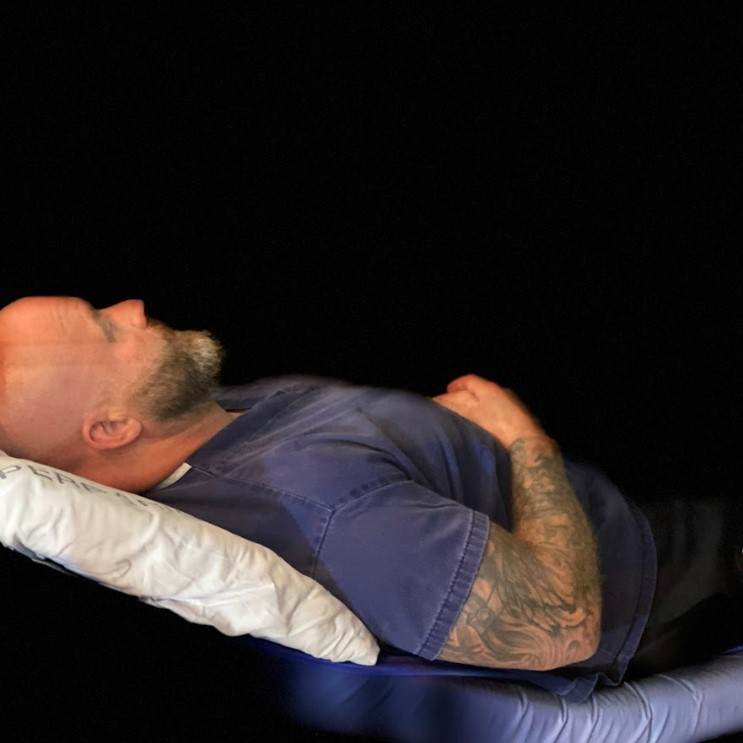 'Operator Syndrome' may be understood as the natural consequences of an extraordinarily high allostatic load; the accumulation of physiological, neural, and neuroendocrine responses resulting from the prolonged chronic stress; and physical demands of a career with the military special forces."
Tier I Therapy Centers has developed an integrative, evidence-based program that provides healing and improves the quality of life and rate of recovery for Special Operation Forces (SOF) and their families affected by Operator Syndrome, mild traumatic brain injury (mTBI) and/or post concussion syndrome.
The current standard of care addresses the subsequent symptoms of mTBI. Our program combines hyperbaric oxygen therapy (HBOT) with neurofeedback to effectively help heal brain injury, treat metabolic dysfunction and improve cognitive function with tools, instructions and recommendations for ongoing self-care. This will surely improve the quality of life, resilience, retention and recruitment of our nation's elite forces and help prevent suicide.
Tier I Therapy Centers takes an inclusive approach that is required to best care for the myriad medical conditions that make up Operator Syndrome. We provide professional, medical oversight by a foremost expert in the nation through our partnership with Dr. Gregory O'Shanick and the Center for Neurorehabilitative Services.
A leading expert in the field of brain injury since 1981
Board Certified, Brain Injury Medicine, ABPN,
Board Certified, Behavioral Neurology and Neuropsychiatry, UCNS,
Medical Director Emeritus, Brain Injury Association of America.
A Simple Process
Our program allows for personalized, effective care in an integrative system for optimal treatment and results which includes:
Patient consults with our patient care coordinator  to discuss medical history, symptomatology and goals of therapy.

Initial blood work, medical evaluation and baseline assessments (SPECT and QEEG) are conducted with a licensed neurofeedback practitioner and medical doctor.

Patients are cleared for treatment by the medical doctor.

A personalized treatment protocol is developed, which includes a combination of HBOT and neurofeedback.

The protocol is implemented. Patients will receive 40 sessions of HBOT, beginning neurofeedback simultaneously at session 20 of HBOT for the remainder of the sessions.

Post assessments, bloodwork, SPECT and QEEG will be conducted within ten days of completion.

Patients meet with the patient care coordinator to discuss results and follow-on therapy. They will receive a neurofeedback device that they can use at home for self-care.

Success is measured by verbal assessment and improvements in bloodwork, QEEG and SPECT. 
HBOT and Neurofeedback for Operator Syndrome
Operator Syndrome is a combination of symptoms and ailments but at the forefront is mild traumatic brain injury. It is the signature injury of returning warriors from the wars in Iraq and Afghanistan and is destroying their lives at an alarming rate. According to the Department of Defense, nearly 460,000 active duty members and veterans have been diagnosed with mTBI in the last two decades. 
mTBI is caused by a jarring of the head possibly from a fall, explosion, repeated gunfire exposure or a blow to the head. The jarring causes damage to brain tissue, blood vessels and cells that link areas of the brain and the brain to the body. Experts agree that brain injury causes varying degrees of hormonal disturbances naming central metabolic disorders as a main cause of cognitive dysfunction after mTBI.  Other symptoms include confusion, vertigo, sleep disturbance, memory loss, headaches, blurred vision, tinnitus, mood swings, anger, slowed thinking, depression and anxiety. 
Many veterans will not receive early diagnosis or will not seek treatment and in individuals with chronic, persistent symptoms of mTBI, traditional medical interventions may be less than successful.
Concussion and Increased Risk of Suicide in Veterans and Service Members
A complicating risk factor is the number of concussions a person receives in their lifetime. Many SOF operators will receive more than one concussion during their career.
In recent years, the link between brain injury and suicide risk has come to the forefront. A November 2022 article in Military.com cites a 2013 study of 161 service members which found those with multiple TBIs were more likely to experience suicidal thoughts and behaviors than those with one brain injury. And a 2018 study by VA researchers found Iraq and Afghanistan veterans with multiple TBIs were twice as likely to report suicidal ideations than veterans with one or no head injuries.
How These Therapies Work:
NEUROFEEDBACK
Neurofeedback is a non-invasive way to measure brainwave activity (through QEEG) to identify potential imbalances that can drive many challenging health and mental health conditions.
Using neurofeedback for Operator Syndrome helps patients regulate irregular brainwaves and retrain the brain to operate optimally, which decreases depression and anxiety and improves cognitive ability and attention.
HYPERBARIC OXYGEN THERAPY
HBOT is breathing 100% oxygen at a prescribed depth below sea level . Under pressure, oxygen floods cells that are oxygen-starved (hypoxic) to stimulate cell growth and regeneration. Hyperbaric oxygen therapy has been shown to:
Reduce inflammation
Inhibit apoptosis (self-inflicted cell death)
Increase ATP formation (rev's up the work horse of the cell – the mitochondria)
Increase angiogenesis (creation of new blood vessels)
Act as an anti-viral and anti-bacterial, as "bad" bacteria and viruses typically cannot tolerate oxygen.
Hyperbaric oxygen is an immune modulator, supporting the immune system to bring T and B cells within normal function.
Increase the production of collagen, fibroblasts and other bone and muscle healing factors
Help your body mobilize CD34+ stem cells making them available through out the body to aid in repair
Additional Considerations for Special Operations Forces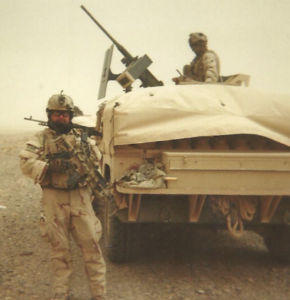 SOF operators do not fall within "normal regs, standards and ranges". Their bodies, minds and spirits are different compared to the general population of people the same age, sex, geographical area. Their interaction with the public and their families is different.
In many cases, SOF operators have experienced at least one, if not more, of some type of blast or concussive episode that changed the chemistry and functioning of their brains. They experience inflammation and musculoskeletal problems that cause chronic pain. Recent studies show that having more than one concussion increases the risk of suicide.
They cannot be assessed or compared equally, nor can their care plans be developed from the same set of rules. Understanding these differences helps us better care for those affected now as well as the next generation SOF members and their families.
Hyperbaric oxygen therapy is used thousands of times a day in hospitals to heal external wounds. Here, we use it to heal wounds inside the body as well. Contact us today for a consultation 757-452-3934.