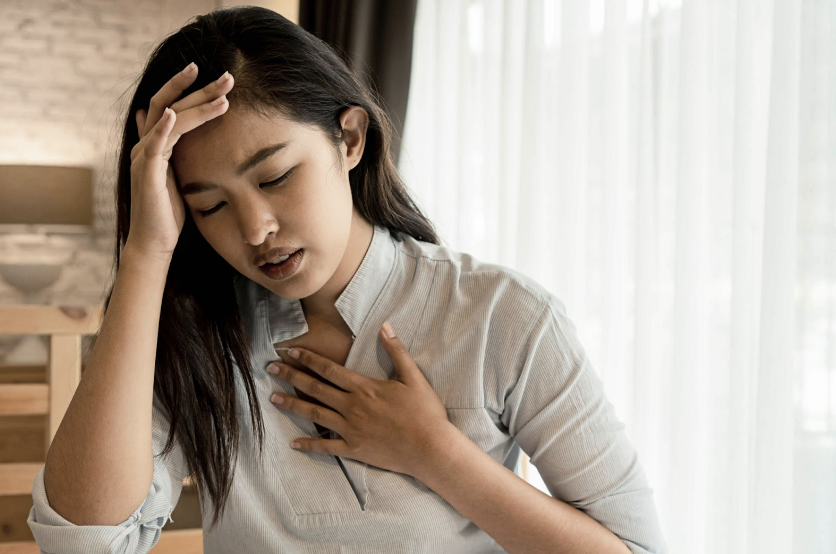 Long-Haul COVID wreaks havoc on millions of Americans.
SARS-CoV-2 can attack the body in a variety of ways and cause long term damage to lungs, heart, liver, kidneys, nervous system and other organs. The acute phase lasts a few days to a few weeks but reports from doctors around the country state that only a small percentage of patients with COVID 19 are completely free of symptoms more than 12 weeks after the initial infection. The Center for Disease Control (CDC) estimates 30% of the 5.5 million patients hospitalized with COVID-19 since August 2020 are suffering from long COVID syndrome, also known as long-haul COVID or post COVID conditions. That means over 1.6 million people suffer a range of lingering symptoms including lung scar tissue, shortness of breath, heart palpitations, kidney damage, distorted taste and smell, cognitive issues, fatigue, headaches and dizziness. Long-haul COVID is not just limited to those who were severely ill. Even patients who experienced mild to medium COVID symptoms (which, according to Brown University's School of Public Health, includes as many as 30 million Americans) are suffering from symptoms of long-haul COVID.
What is long-haul COVID?
The World Health Organization defines long-haul COVID as occurring "in individuals with a history of probable or confirmed SARS CoV-2 infection, usually 3 months from the onset of COVID-19 with symptoms that last for at least 2 months and cannot be explained by any other diagnosis. Common symptoms include fatigue, shortness of breath, cognitive dysfunction but also others and generally have an impact on everyday functioning. Symptoms may be new onset following initial recovery from an acute COVID-19 episode or persist from the initial illness, which fluctuate or relapse over time."
What are the symptoms of Long-Haul COVID?
Cognitive impairments may linger after acute coronavirus infection. According to Johns Hopkins Medicine, some people are left with lingering physical weakness, depression, anxiety and report changes in the way they think, speak, remember and concentrate. These lingering symptoms can be complicated by long periods of isolation, job loss, financial difficulties or grief from the death of loved ones. 
Long-Haul COVID Recovery with HBOT
Doctors and clinics around the globe are starting to look at hyperbaric oxygen therapy as a way to combat post COVID 19 syndrome due to its proven anti-inflammatory effects. A pilot study is currently being conducted to study pulmonary fibrosis and other sequelae in patients who have had COVID-19 with lingering symptoms past 12 weeks of recovery from the acute phase.
Patients with lingering symptoms of COVID who have failed traditional medical therapies such as inhalers, steroids and supplements are finding symptom improvement with HBOT.  They report being able to breathe easier, improved physical strength, more energy and better mental focus.  Tessa had been suffering from symptoms of long-haul covid for more than a year. She had been prescribed inhalers and steroids and tried different supplements for her shortness of breath, chronic fatigue and insomnia but wasn't getting better. Her doctor had little left to try and finally suggested she try hyperbaric oxygen therapy. Tessa said after 15 treatments, "I've had the best days I've had in months," remarking shortness of breath is better as well as improved energy levels and sleep quality.
Tier I Therapy Centers have been successful in treating patients experiencing lingering symptoms of long-haul COVID such as cognitive impairment, chronic fatigue, chronic inflammation, and/or trouble breathing, using hyperbaric oxygen therapy. Call us today for a consultation to see if HBOT is right for you!
Testimonials
Tessa's Story: https://www.youtube.com/watch?v=kjmmD-JaY_o
Mae's Story: https://www.youtube.com/watch?v=iRytg5tJ4Iw
*Disclaimer: Information provided here is not to be considered medical advice. Hyperbaric oxygen therapy for non-approved, off-label indications is considered to be investigational.